Are You Ready For Dangerous Prayer?
One of the reasons why we do not pray so often is that we may have a wrong picture of who we are in Gods world. We might be thinking that we are too insignificant to get the attention of the Almighty God. On the contrary, we should realize that God has placed us as top priorities in His plan. It will not be the angels or any other creatures that will receive our God-given position of Sonship and inheritance (Romans 8:13-17)
Who then are we? There are basically four evaluations that we use to discover who we are:
What others think about us?
What the devil thinks about us?
What we think about ourselves?
What God thinks about us?
Did you realize that you have never really seen your own face except...
For the full article, please click the title
Are You Ready For Dangerous Prayers?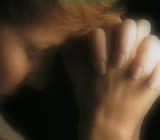 The gentle voice of the Holy Spirit constantly comes and reminds me of how much tragedies my own kin